1
Flecks, Reinhard
Ofw
3/19/1913
20
6/JG-1 (6/42)
Bf 109G, Fw 190A-8 Werk# 960678 "Black 10 + -"(lost 12/26/44)

Deutsches Kreuz - Gold
EP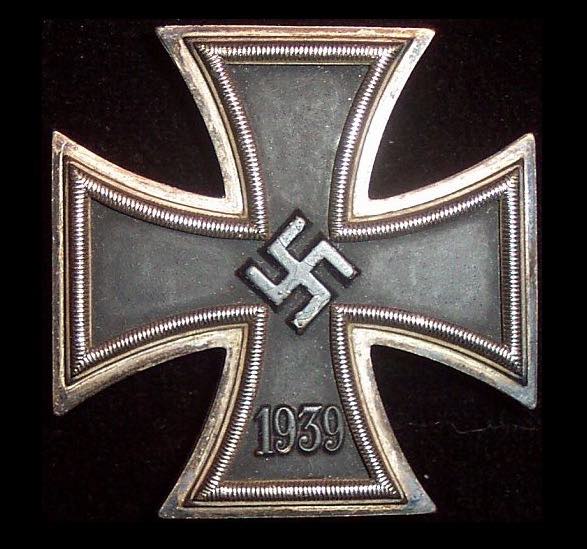 EK 1 & 2
Fighter Operational Clasp
Shot down and MIA 26 December, 1944 by Allied fighters while providing support for the Army Ground forces in the Bastogne sector. Mombeek MIA List. One known victory, a Spitfire on 2 June, 1942, 40 km west of Goeree. His 2nd, a Spitfire into the sea, 25 km northwest of Zeebrügge on 19 June, 1942. His 3rd, a B-17 west of Hoek-van-Holland on 4 March, 1943. Another Spitfire on 27 May, 1943. His 5th, a Spitfire 40 km northwest of Schouwen on 18 March, 1943. Scored a double victory, his 6th & 7th, two Spitfires, on 22 June, 1943 (one was Spitfire AR457 331 Sqd). His 8th, a P-47 on 11 November, 1943. His 9th, a B-17 at Zwolle-Hardenberg on 10 February, 1944. His 10th, a B-17 S of Nordhausen on 20 February, 1944. His 13th, a P-47 10 km north of Hamm on 22 April, 1944 (Perry Claims). His 14th, a Spitfire at St Lo-Coutances on 20 July, 1944. His 15th, a P-47 at Villedieu on 29 July, 1944. His 16th & 17th, both P-47s on 30 July, 1944; one SW of Vire, the other at Baie du Mont-St Michel. His 18th & 19th, a P-47 and a Spitfire near St Hilaire-du-Harcouet/Granville on 31 July, 1944. A 20th, a P-51 in the Müritz See area on 5 December, 1944. Alternate spelling: Flecke.
Spitfire AR457 331 Sqd
2
Stärk,
Oblt
Adj II/JG-1 (10/43)
Fw 190A-4, 5 & 6
Fighter Operational Clasp
Gave the 8 October, 1943 order to ram the enemy when you ran out of ammunition; each pilot should account for for enemy AC this date. After the death of Harry Koch, he "ran things on the ground" which leads me to believe he was not a flying officer. Schuhmacher and Flecks seemed to run the air war until Kochs successor could be appointed.